FREE SHIPPING ON ORDER $175 or more. USA ONLY.
Sometimes they just need help to see it for themselves.
If you're anything like me, you didn't get into the lashing because you loved having a sore back and cramped hands after a long day's work. I mean sure, you get used to it after a while, you figure out what techniques work better for you long term, but the aches of lashing never really go away.
But those aches of lashing often DO remind you of why you got into lashing into the first place.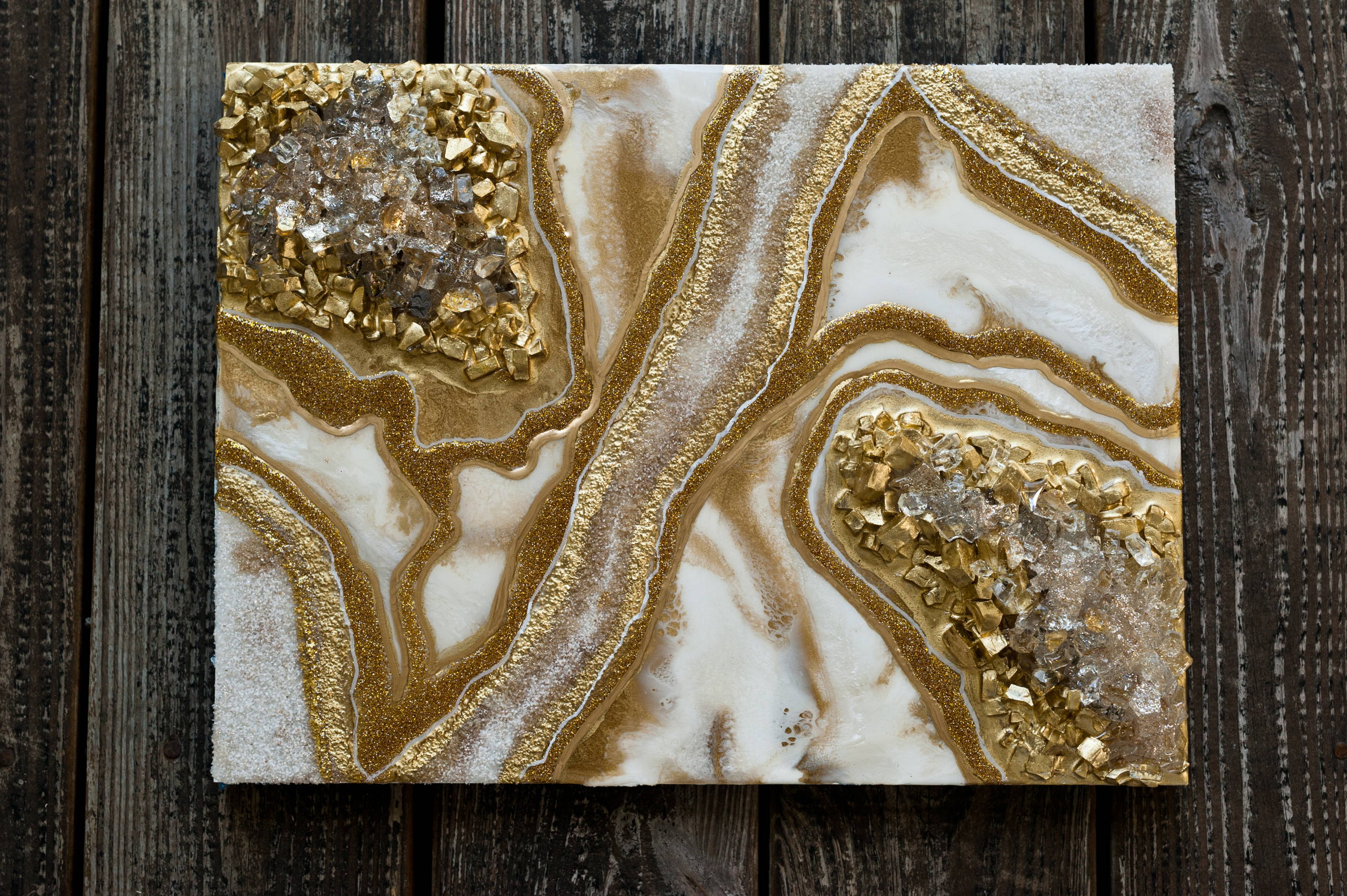 It's all in the name of empowerment
I have always been drawn to beautiful things. Beautiful art (that's my Resin painting) is , beautiful landscapes, beautiful hair and makeup. There is something about that age old saying 'beauty is in the eyes of the beholder.' It's how we perceive beauty that is most important.
For me, I truly believe that beauty is extended to everyone and that everyone is beautiful, but sometimes we need a little helping hand to see it for ourselves. And when we finally see it, we feel it, and it changes everything for us.
When we have confidence to look at our reflection and love what we see, that confidence emanates in everything we do. We stand taller, prouder and walk with certainty. Our mood lifts and we can't help but smile. And when we smile, people respond to us differently. WE respond to ourselves differently.
---
It's not just about making our clients feel beautiful though, it's also about giving our clients the most luxurious and relaxing experience they could think of!
What I love about lashing is that it really is a special opportunity to allow our clients to relax and enjoy pampering themselves. For those few hours that they are with us they get to be the centre of attention and have someone else look after them for a bit. As women, we often do so much for others that we hardly get time to do much for ourselves.
Which is why I love lashing. Not only can I put my creative and technical skills to work but I can also turn someone's bad day into the best day ever simply by focusing on them for a few hours. My favourite part of my job is having my clients leave their appointment with a glowing smile, relaxed shoulders and fabulous lashes.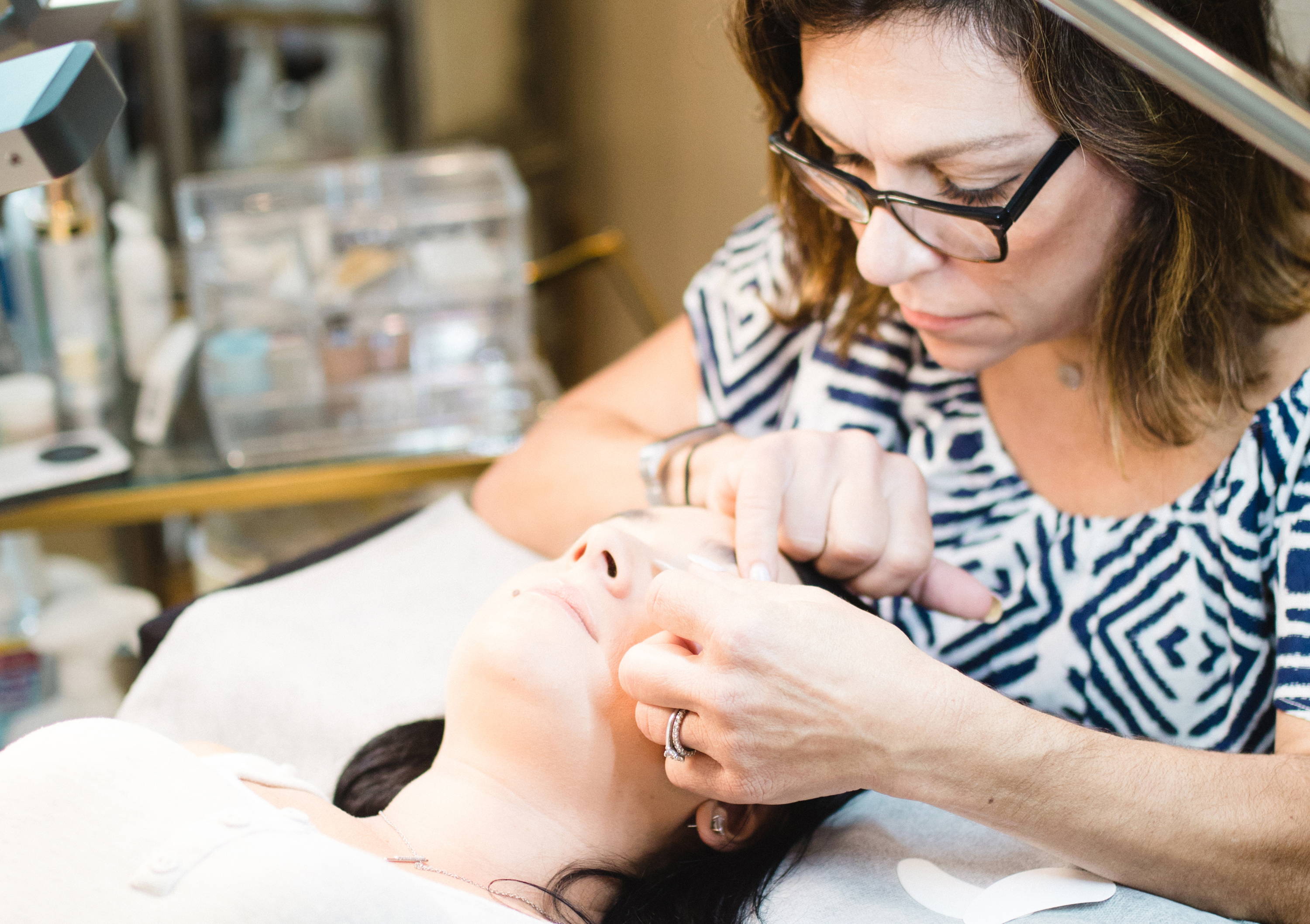 ---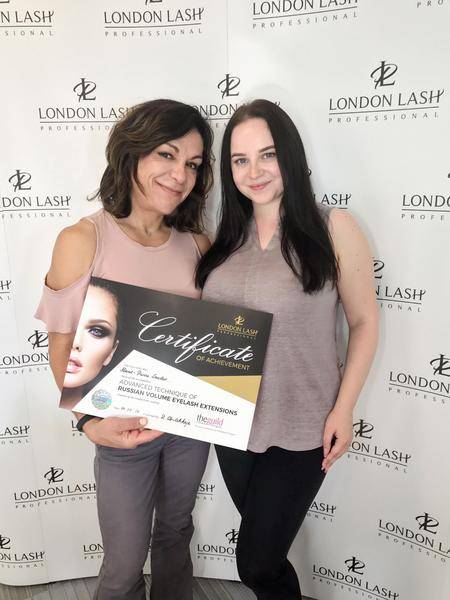 I saw an opportunity and I took it
When you've been in lashing for a while you start to notice what brands are good and what brands are mediocre. You also start to look for quality over price, because every lash artist knows that quality lashes and supplies means longer lash retention. And when our clients are impressed with their retention and the quality of our work - well, they keep coming back!
For me, it all started when I transitioned into providing volume lashing for my clients. I own a hair and makeup studio in Key West, Florida (Studio Marie-Pierre) and more and more of our bridal clients wanted more of a dramatic lash look for their special day.
So, I flew out to London to train under the incredibly talented, Darja Striletskaja at the London Lash Academy. And brought back with me an ability to create beautiful and dramatic volume looks. Except, the time it took to create these handmade fans made me not want to provide this service. Not to mention that the clients would start to wiggle and fidget the longer they were lying there.
But the dramatic volume look was in high demand! So, I decided to look for alternative ways to continue creating these volume lash looks without compromising the quality or the retention.
And after much trial and error, I finally found the most exquisite premade volume fans - by MYSTIQ. They cut my lashing time by half, they maintained my high-quality standards and their retention rate maintained at 3 to 4 weeks!
---
You can give a man a fish, or you can give a man access to a never-ending supply of fish
The way I saw it, I could keep this discovery to myself and create beautiful, dramatic lashes for just my clients OR, I could share my discovery with lash artists who value time and quality as much as I do.
I decided to go with the latter. And Architects & Fairies was born.
That's when I noticed a gap in the lash supplies market. And I noticed it because as a lash artist myself, I was always struggling to find high quality products and supplies for my own clients. And it was frustrating.
After discovering the ever famous MYSTIQ lashes and making them available to the United States, I realized I had an opportunity to make lashing a luxurious and high end experience for the client and the lash artist.
For a lot of lash artists, becoming a certified technician usually meant you left your certification with a lash kit that was provided for you and some well wishes to find the supplies and products that you needed.
I don't know about you, but I would rather be focusing on delivering exceptional service to my clients and growing my business than wasting hours of every day asking around on the best place to get my never-ending list of needed supplies.
So, I decided to not only give you access to the most outstanding premade volume fans but to give you access to a never-ending supply of high end, quality lash supplies and products.
I do the researching, the shipping, the trial and error testing so that you don't have to. All you have to do is focus on your clients and growing your business.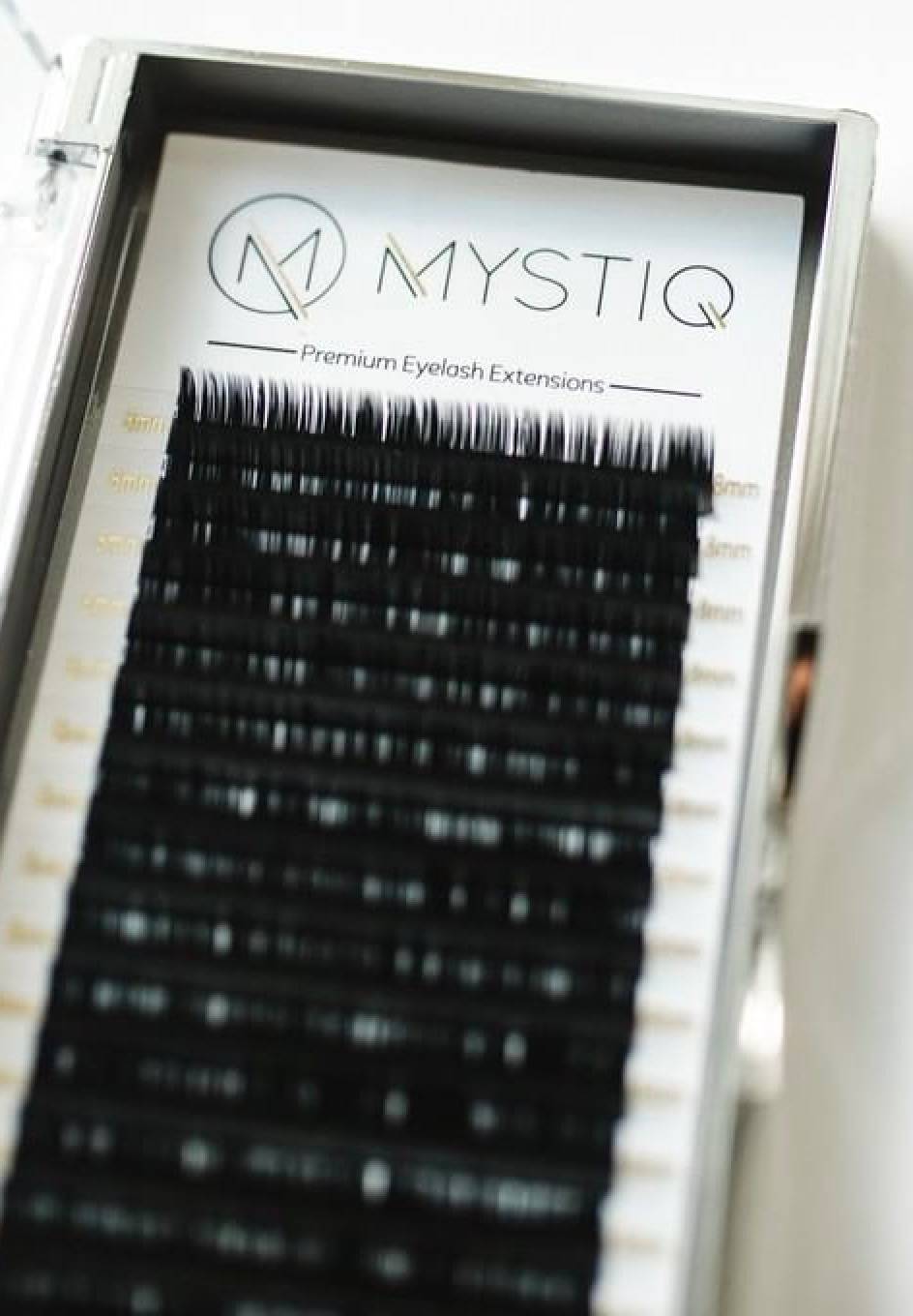 Think about it… Architects & Fairies.

Design, creation, structure and then magic. As lash artists we really are lash architects!! But no architecture is grand without our own individual touch!
And I wanted to create a brand and a name that represented my desire to help lash artists achieve creative freedom. Achieve creative freedom knowing that the supplies and products they used would help them make this a reality.
But it's more than that. Just like you are, I am an architect in my own business and since September 2017 I have not stopped creating magic and opportunities for my Architects & Fairies' customers.
Since the launch of this very special brand, I have evolved Architects & Fairies to not only include high end, quality supplies for my customers but allowed them to stock their own privately labelled range of products.
It started with the creation of LASHBATH, an inhouse cleanser specifically formulated in our US labs to be one of the top rated and most effective lash cleansers on the market (you can see our reviews).
With LASHBATH being a success, I wanted to give thriving lash artists a chance to stand out and establish themselves as industry leaders by providing them with an opportunity to put their own labels on our famous LASHBATH cleansers.
And there started out famous Private Label edition of cleansers, products and supplies.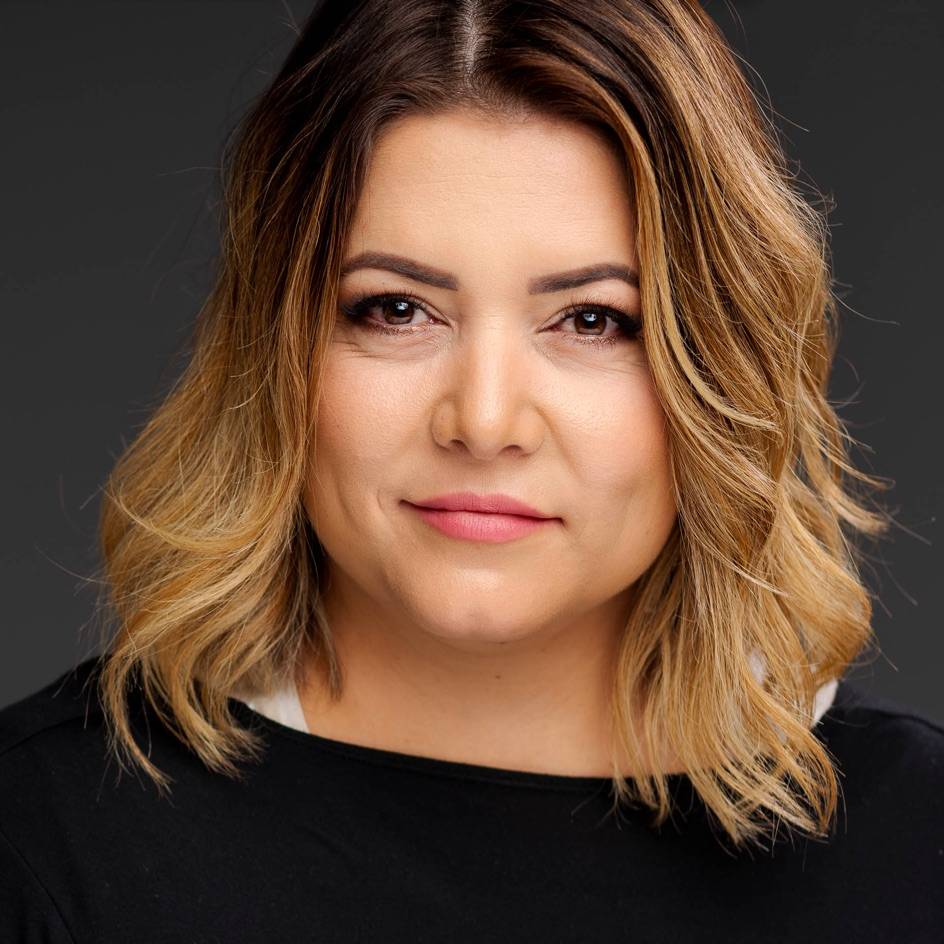 It's all about who you know
Not only is Architects & Fairies responsible for providing high end, quality lash supplies and products as well as an opportunity for you to have your very own privately labelled range, but A&Fs is also responsible for connecting all our customers with the most exclusive brands across the globe.
And that includes but is not limited to the famous LASH TRIBE lash supplies by industry expert and leader, Julia Mann.
By providing our lash artists with the world's best, then they can provide their clients with the best of everything. Then we can truly impact every client's day, week, even month!
Because when we do a great job using exceptional products - we leave our clients feeling exceptional. And that is what Architects & Fairies is all about.
---
I hate talking about myself but...
OK, so I'd much rather talk about how amazing Architects & Fairies is then talk about myself, but I know that when I invest my money in a company that I like to know who I'm dealing with.
So, here goes. My name is Marie-Pierre Sander and I moved to the United States from France some 20 years ago to create a new life for myself.
I wanted to make my mark in the world, and I was going to do so through making women feel beautiful. I loved all things beauty and so, I decided to put my creative talents into becoming the best hairdresser and makeup artist I could be.
Over the years, I discovered I also had a passion for doing things my own way, so a new dream was born. Combining my love of beauty with my love of business.
In 2007, after moving to Key West Florida with my husband and 2 daughters, I decided to open my own beauty salon - Studio Marie-Pierre. It is now one of the most highly regarded and referred beauty salons in the district.
And Studio Marie-Pierre is what lead me to lashing and the creation of Architects & Fairies.
My purpose in far greater than just supplying high, end quality lash products to my clients. My purpose is helping my customers to grow their lashing business through the products I provide and the knowledge that I share so that they can then change the lives of more women.
The more women who have an exceptional lash experience and walk away feeling beautiful, heard and relaxed - the more women there are creating a positive change in the lives of those they meet. While lashing may be a means to an end for some - it's only the beginning of what's possible for me.
If your vision and purpose for lashing goes beyond the material and financial benefits of having your own business, then I hope that we can do business together. You're exactly the kind of entrepreneur and lash artist I want to work with!
All my love,
Marie-Pierre xx